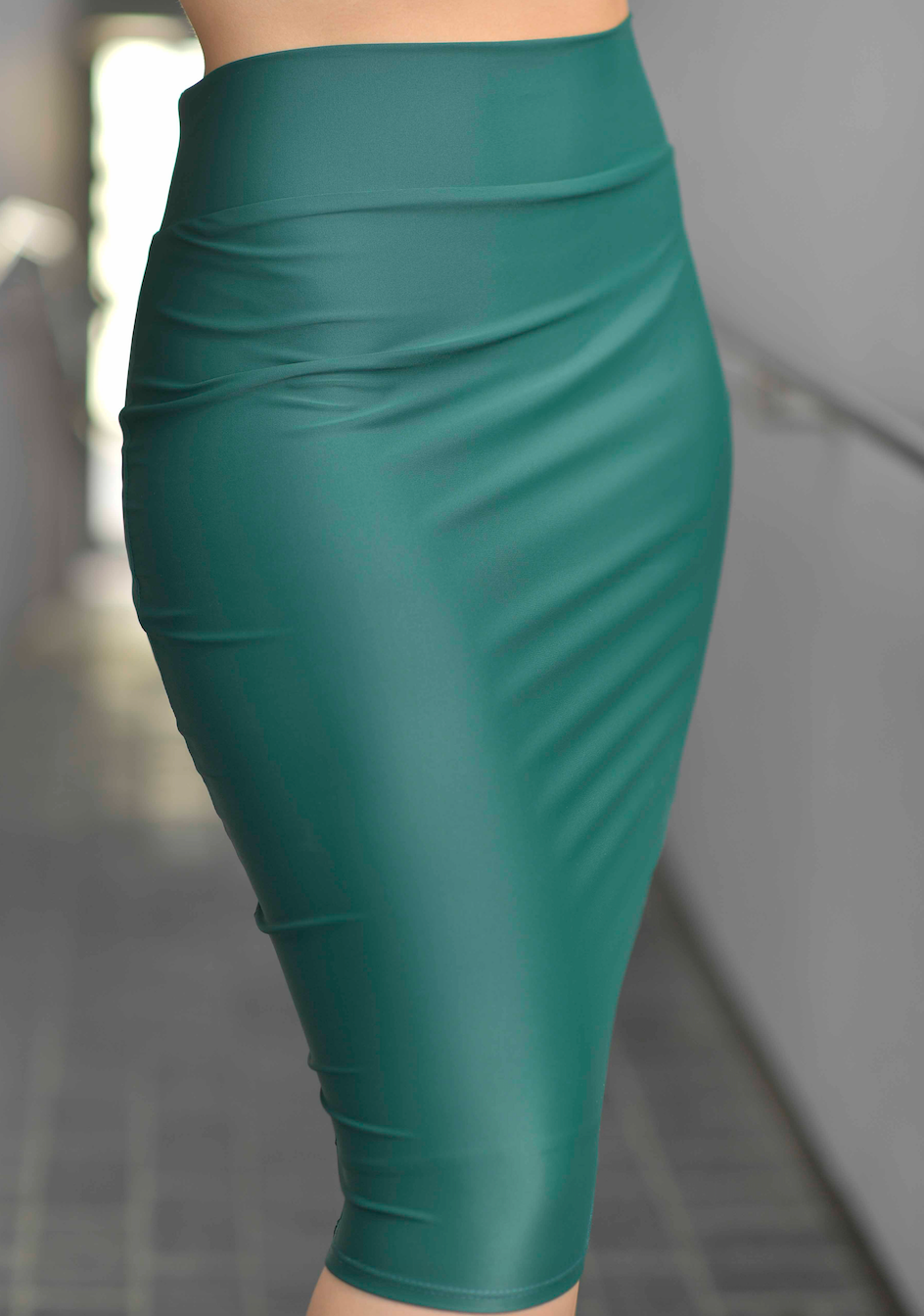 GIANA SEA GREEN PENCIL SKIRT
 Made with pride in USA with top quality material, for durable and comfortable wear. You are bound to love this high waisted skirt!
A WOMAN'S FAVORITE - Flattering, form fitting work skirt, features a very soft and comfortable knitted jersey fabric, so you can wear it in comfort. Below knee length makes it most suitable for office wear. We are confident you will love this body shaping skirt.